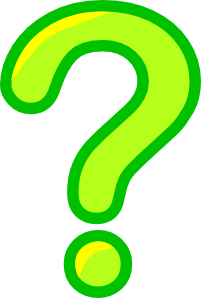 Do You Take My Insurance? The Long Answer!
Do you take my Insurance? : The Long Answer!
We are often asked why we are not a "participating provider" of a patient's insurance plan and the answer is often longer than expected! Of course when you pay a monthly premium to insure your family's dental care you want to be sure that you are receiving as much value as possible. Sometimes, however, there is more to consider than just a larger co-payment. When a Dentist agrees to be a participating provider with an insurance company, he/she agrees to "write-off" the difference between their fee for a procedure and the fee the insurance company allows for that procedure. The resulting payment from the insurance company to the dentist is almost always less than the reasonable and customary fee for that particular dental procedure.
On the surface, this seems to be a great situation for the patient. But, what seems to be too good to be true is too good to be true! Ask yourself this: why would a dentist willingly allow an insurance company to dictate their fees? The answer should concern you! For the most part, dentists who are providers of many insurance company plans do so in hopes of increasing the number of patients they care for. You see, they agree to reduce their fees and, in turn, the insurance company will encourage their policy holders to go to that particular dentist. This results in poorer quality dentistry. The dentist knows that he must increase the number of procedures he does to compensate for the reduced payment. For example, a traditional 50-60 minute routine cleaning appointment is reduced to a thirty minute visit. Often times the patient doesn't get the individual attention from the dental team that he or she needs and deserves. It's a perfect example of quality vs. quantity!
Obviously, not every dental practice that participates in multiple insurance programs provides inferior dentistry. The point that needs to be made is that quality of care, patient comfort, and the integrity of the dental practice should be considered when looking for your family dentist. At Bowman R. Browne DDS, we participate with Anthem Blue Cross and Blue Shield; however, we file with all carriers!! If you have another insurance plan, you will be asked to pay your estimated co-payment at the time of your service and then we will be happy to file your claim with your insurance company for you. In many cases, your insurance company will pay out the same benefit to both a providing and non-providing dentist. After the insurance company remits their payment to us, you will be responsible for any remaining balance not paid by the insurance company. In return, you will receive the time, attention, and treatment you deserve.
We encourage you to give our practice a try. We will exceed your expectations by providing caring, comfortable, quality care at a fair and just cost.
See What The American Dental Association says about Insurance