Family Dentistry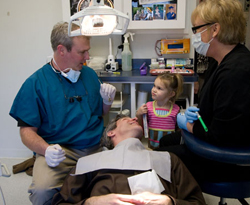 At Dr. Bowman R. Browne DDS PC, we treat your family like our family.
We know that your loved ones are the most important people in your lives because ours are to us!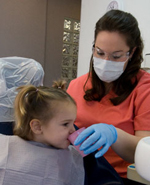 Guided by this caring philosophy, our staff has created an environment that will make you and your family feel right at home and we invite you to make appointments for the entire family. We believe that in order to keep your family healthy, comprehensive dental care must begin early and we encourage children to see us beginning at two years old. We have found that providing excellent, gentle care to our pediatric patients allows them to grow up without the dental fears which plague many adults. Remember, visit our office and never be afraid of the dentist again!