About Us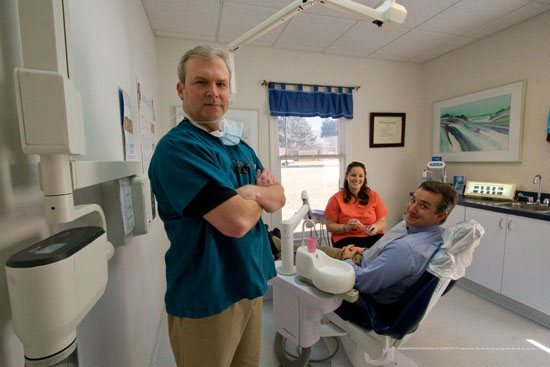 Hello, I'm Dr. Bowman R. Browne. My staff and I would like to invite you to enjoy our website. We hope it will be a valuable resource for you and your family to answer many common questions about dental problems and dentistry in general. We would love to get to know you as a member of our dental family and encourage you to visit our office in North Suffolk. There you will find a kind and compassionate dental team dedicated to exceed your expectations. We value the relationships we have established with our patients and feel they are more like family than mere customers.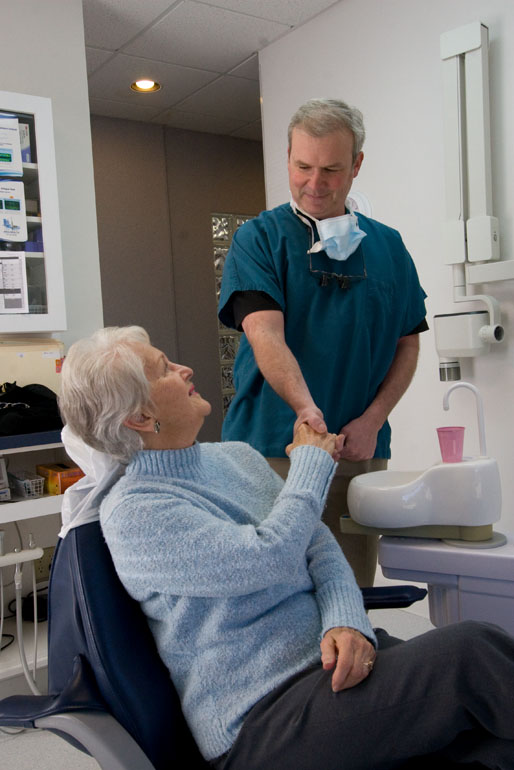 Instead of the assembly line treatment which is prevalent in so many dental practices today where you have to wait endlessly in the waiting room only to receive quick, impersonal treatment; at our office, you will be seated on time and receive the one on one comprehensive care you deserve. I will always take the time to thoroughly examine and identify your dental needs. Then, you and I will address those needs and the recommended treatment required to correct them. We will also discuss the consequences which will occur if the recommended treatment is not followed.
But, here is where our office is different from many others: if finances, fear, lack of time or other reasons prevent you from having our preferred treatment, we will look at alternatives which better suit your unique situation. While most dental problems have preferred treatments, all problems have alternate solutions! While we strive to provide the highest, most comprehensive care possible, we will never pressure you into a treatment you are not comfortable with. Our profession's focus is to examine, inform, educate, and provide quality care; never to judge or intimidate. We truly believe if you come to our office you will never be afraid of the dentist again!


About Dr. Browne
Dr. Bowman R. Browne was raised in Boykins, Virginia where his father was a dentist and his mother was a school teacher and homemaker.
Our Dental Hygienists
We welcome you and want you to discover the benefits of our dental hygiene department! Our primary goal is to provide you with a caring, professional atmosphere.
Our Staff
The friendly and thoughtful staff at Bowman R. Browne D.D.S. P.C. are always here to help patients with all of their dentistry needs!
Dental Wellness Plan
---
No Dental Insurance? NO PROBLEM!
Learn about your options through our Dental Wellness Plan